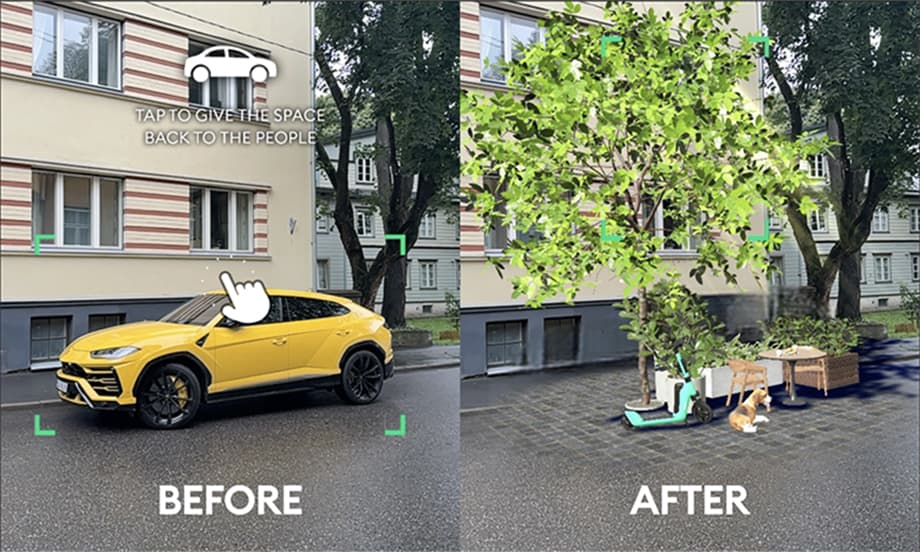 Through the partnership with Snapchat, Bolt continues its efforts to encourage people to aspire towards better urban environments with fewer cars, less traffic emissions and congestion.
Global mobility company Bolt has partnered with Snapchat to create a new Lens that gives every person the power to reimagine their city by visualising urban spaces with fewer cars in real time using augmented reality (AR). 
The new Lens, which is called P.E.O.P.L.E., recognises parked cars and turns them into environments built for people, such as outdoor cafés, cycling lanes and green spaces, and is available to millions of Snapchat users worldwide. 
The Lens forms part of Bolt's newest pan-European brand campaign, Feels Like Home, which encourages people to aspire towards better urban environments with less traffic emissions and congestion by highlighting how cities should feel like an extension of your living room, rather than a space for cars. 
As urban populations grow and cities battle with rising transport emissions and congestion, shared mobility can help people to switch away from using private cars by increasing connectivity to public transport and catering to people's different mobility needs. 
A recent consumer survey from McKinsey found that nearly 50% of people are willing to swap private cars for different transport in the next decade, and almost 30% aim to use micro-mobility or shared mobility more in the coming decade. Bolt's research also confirms that 63% of people believe that shared mobility (ride-hailing, e-scooters, e-bikes, and car sharing) decreases the necessity for owning private cars.