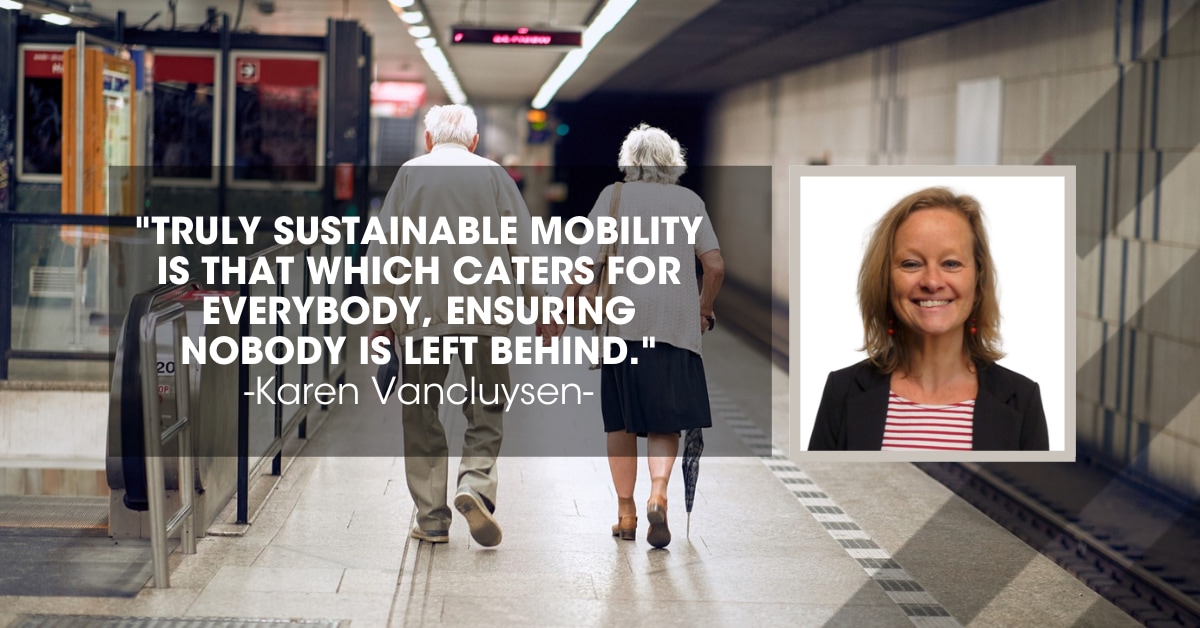 Truly sustainable mobility is that which caters for everybody, ensuring nobody is left behind.
Urban transport across the globe must adapt to meet sustainability targets; transport accounts for 21% of global carbon emissions. Time is fast running out.   According to Karen Vancluysen, Secretary General of Polis, sustainability is more than simply cutting carbon. 'Achieving the transition to greener, cleaner more   resilient transport systems also means affordable, safe, and inclusive services.'
The Secretary General of the network of European cities and regions cooperating for innovative transport solutions continues: Truly sustainable mobility is that which caters for everybody, ensuring nobody is left behind. Age, race, gender, socioeconomic status and physical ability shape passengers' capacity, and therefore willingness, to use more sustainable transport services. Yet, there are many users who continue to be excluded from public transport, shared mobility and active travel. These are some of the most vulnerable and disadvantaged members of society- for whom access to transport networks is crucial to their everyday needs.  
Older and disabled populations are users who find themselves particularly marginalised. From electric vehicle charging infrastructure to bicycle lanes and bus stops, sustainable mobility services often present a range of barriers to access for such groups. 
What is accessible and inclusive mobility?
To be clear, by 'accessible and inclusive mobility', we mean going beyond basic access obligations. Rail and road transport legislation  has long specified requirements for disabled passengers; yet inclusion is not a box ticking exercise, it is more than a blue badge or hand-rail. Creating accessibility requires integrating a range of user needs across an entire journey in ways which truly comprehend, appreciate and value their mobility requirements and aspirations.
"The challenge is achieving an inclusive and fair transport system, a transport system that provides everyone with a real freedom of movement." – Karel Martens, professor at the Technion – Israel Institute of Technology, and author of Transport Justice: Designing Fair Transportation Systems told at the POLIS 2021 Annual Conference Closing Plenary

Improving accessibility has been at the heart of POLIS' work.
"We can forget Green Deal goals if we exclude entire mobility user groups. If we design transport services which work for disabled and older users, then they can work for everyone," said Gabriella Barrera, Coordinator of POLIS' Clean Vehicles and Air Quality working group.
Across our working groups, webinar series and more, our member cities, regions and operators (as well as other industry stakeholders) have put their heads together to traverse the sustainable mobility landscape, exploring how services can be made more accessible. Here is a taster of how this is possible. 
Pioneering pedal power and walkability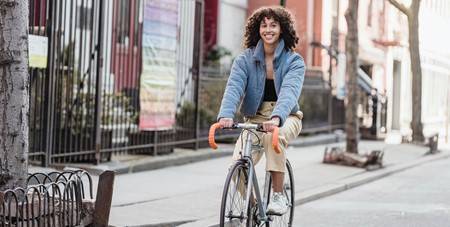 Active travel will be a major part of the sustainable modal mix going forward. From cycle highways in the Arnhem-Nijmegen City Region to Brussels' car free days, cycling and walking are being placed centre stage. Yet, these modes often inherently cater towards physically able and younger user groups. This needs to change.
According to the new report, 'Best foot forward', too many people in their 50s and 60s will remain physically inactive unless neighbourhoods are redesigned to encourage walking and cycling. With cycling accounting for just 3% of all trips by people aged 50-59, we need a new model.
This is a topic many local authorities and active travel networks have been working on. Ile de France Mobilities is expanding their bicycle parking to make cycling easier (aiming to have 140,000 spaces by 2030), Barcelona is busy integrating tram and cycle routes, and over in the Albanian capital, Tirana, cycling is being made safer with segregated bike lanes. 
Read more about the activities Bicycle Mayors in Amsterdam, Mumbai, Rome, Mexico City, undertake in their cities > 
Meanwhile across the channel, Greater Manchester is seeking to become the UK's first 'Age-Friendly City Region'. Here, the over 75's are 2.3 times more like to be less active than 16-25's, and by tackling inequalities and the psychosocial barriers to active mobility amongst older adults, Manchester is looking to reverse this trend.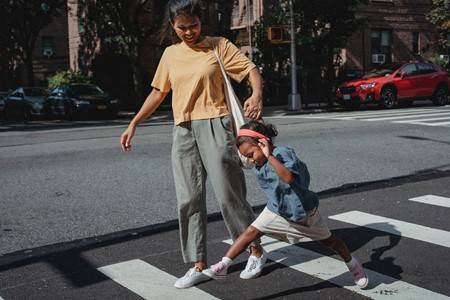 Walkability is also key to climate friendly, healthy and liveable cities, which cater to citizens' everyday mobility demands, from recreation to commuter travel. From Rotterdam to Ravenna local authorities are prioritising the pedestrian experience while transforming walking into the most obvious, enjoyable and safe means of travel for short trips- for all age groups and abilities. 
As part of the 'Rotterdam Walks' policy, the city is improving walkability, setting out an 'Ambition and Call to Action' which puts 'The Pedestrian on a Pedestal', by taking an integrated approach to capitalise on the health benefits of walking.
Sharing for caring
Improving integration of shared mobility options and public transport services is also required.
Shared mobility  is burgeoning across Europe, with cities deploying shared cars, motorcycles, bikes, e-bikes, scooters and e-scooters as last-mile solutions- filling gaps in public transport offerings. We may not automatically consider disabled, elderly and their carers, as key service uses, but this does not need to be (and should not be) the case. In fact, as the recent explosion in e-bike usage has revealed, these electrically enhanced options are critical for enabling less-mobile travellers to access active mobility.
Innovative partnerships between local authorities and shared mobility operators provide capacity to go even further. Indeed, earlier this year scooter operator Bird, in partnership with mobility equipment rental company Scootaround, launched a pilot programme in New York to provide electric wheelchair and mobility scooter rentals- a project which is now being taken from the Big Apple to San Francisco.
By supporting these partnerships between public and private stakeholders, sharing expertise, experiences and data, we can create the flexibility and integration required.
Technological advance: accessible to everyone?
Developments in digital technologies promise major changes in transport provision over the next few years. From London's Oyster Card to Madrid's Madrid 360 app, online and contactless payments, as well as Mobility as a Service  (MaaS) platforms, are now the mainstay of public transport networks in many cities, as authorities and operators seek to make ticketing as seamless as possible. 
Internet-based platforms facilitate collective and community transport offerings helping older people maintain activities- particularly across peri-urban and rural regions which are often underserved locations, and therefore reliant on the most unsustainable modes of travel.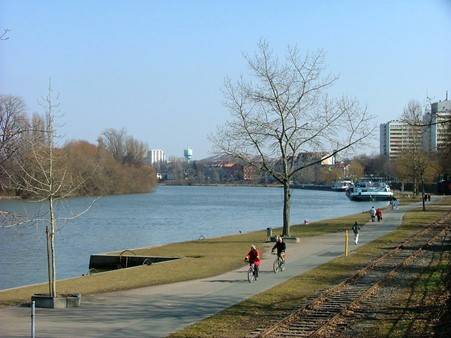 One POLIS member region, FrankfurtRheinMain is placing accessibility at the heart of its regional Sustainable Urban Mobility Plans (SUMP), as it seeks to integrate transport across the region.
"The underlying principle of the Region's SUMP is 'Mobility for all', guided by the principles of affordability, accessibility, and availability." – Sebastian Schöneck, Policy Officer at region's the European Office.
We are also seeing this in the Scottish Highlands, where HITRANS, one the Regional Transport Partnerships setup across Scotland, have developed GO-HI, an app which integrates bus schedules to carsharing and a new demand-responsive transportation (DRT) system. It is not just ticketing; a wave of technological advance is expanding access to transport services. 
In Ile-de-France, the region has partnered with a young French start-up, currently developing the EZYMOB solution, a smart phone app which facilitates public transport journeys for visually impaired, assisting passengers with visual impairments in finding gates, seats and doors, while monitoring stops and journey timetables.This builds on similar solutions being developed across Europe for those with visual impairments; including OKO an Antwerp based app which leverages new AI technology to assist travellers in navigation, crossing and obstacle detection.
Nevertheless, ensuring these services are as accessible as possible means ensuring elderly and disabled users are able to navigate these digital platforms. A wealth of research , as well as EU funded projects such as INCLUSION , reveal that although there has been a widespread take up of digital technologies amongst older populations, public transport and new mobility services must continue to be made more inclusive. This can be – and is being – delivered. 
In Paris, the transport operator RATP organizes workshops, which assist disabled and older passengers, as well as school groups, to navigate ticketing, signage and other crucial steps along their journey. Meanwhile several organisations such as libraries or NGOs throughout the world offer a range of courses assisting older adults in using new digital and internet enabled technologies- competencies which will support their wider independence beyond daily travel.
Integration for accessibility
However, integration is more than an app; it is an infrastructural reconfiguration which facilitates sustainable intermodal travel. 
This is more than simply adding ramps and elevators (it goes without saying that these are required); designing transport systems which cater for the elderly and disabled means establishing continuous mobility networks, enabling transit from A to B with an ease which challenges the personal passenger vehicle. This means re-envisioning how we consider "accessibility"- moving physical access provisions from fringe additions to our mobility services, towards the very heart of these networks. 
This is not as far-fetched as one may think. Across Europe cities and regions are restructuring and reimagining urban design, making sustainable and shared options easier, safer and more affordable than jumping in the car.
Lisbon's redesign of bus stops  may offer some insight for others. For many disabled and elderly passengers, waiting for the bus, boarding and alighting, and buying or validating a ticket, can be challenging- and even an impediment to using the service altogether. As a result, the Portuguese capital has devised a systematic approach to improving bus stops, through a research and development effort that involved observing and listening to users (including bus drivers), learning from international good practice, and testing new solutions through pilot projects.
"It is mobility infrastructure itself which disables travellers, the ways we configure our cities to exclude certain bodies and capabilities." – Rita Jacinto, Programme Manager, Division for Pedestrian Accessibility, City of Lisbon.
Such adaptations will aid all travellers, not aid just the elderly and disabled. Changes will also support others who often require safer and easier transport systems (such as carers and women) to make the shift away from private vehicles. 
What is next?
Slowly but surely, our urban transport systems are becoming increasingly accessible. Aided by new technologies and improved multimodal integration, our cities and their operating partners are creating services which cater for a spectrum of mobility needs. 
But we are not there yet. Further action means gaining insight from these user groups themselves. Cities such as Leuven are designing comprehensive citizen participation and advisory groups to help steer planning, ensuring these voices are represented at policy level from the outset. 
As our sustainable urban mobility offerings expand and develop, disabled, older- and other vulnerable users- need to be placed front and centre. This will only be achieved through collaboration across the entire transport sector, sharing resources and helping one another identify shortcomings and capacity for improvement. 
This is why POLIS has launched the Just Transition Agenda, to ensure this is placed at the forefront of POLIS' networking, capacity-building and advocacy activities in the years to come.
The strength of our cities and regions lies in their diversity – let's keep it this way.