Changing the angle of aircraft as they make their final descent towards an airport can potentially reduce significantly noise for the communities surrounding the airport. This is what French and Italian SESAR 3 JU members and partners recently put to the test during a series of large-scale live trials at Ciampino airport.
Thanks to their level of precision, enhanced satellite-based navigation systems, such as satellite-based augmentation system (SBAS) are opening up possibilities when it comes to designing more eco-friendly and optimised arrival procedures at airports.
Over the course of  2021, ENAV and Dassault Aviation, partners in the SESAR 3 JU project, DREAMS, conducted some 30 flight approaches into Ciampino airport – a regional airport accommodating commercial, military and general aviation traffic – comparing the use of increased descent angles (3.9° & 4.4°) to that currently used (3.5°). The flight campaigns aimed to demonstrate the potential benefits derived from the implementation of the SESAR solution of increased second glide slope (ISGS), in terms of noise reduction  and potential impact on human performance and safety in a real operating environment.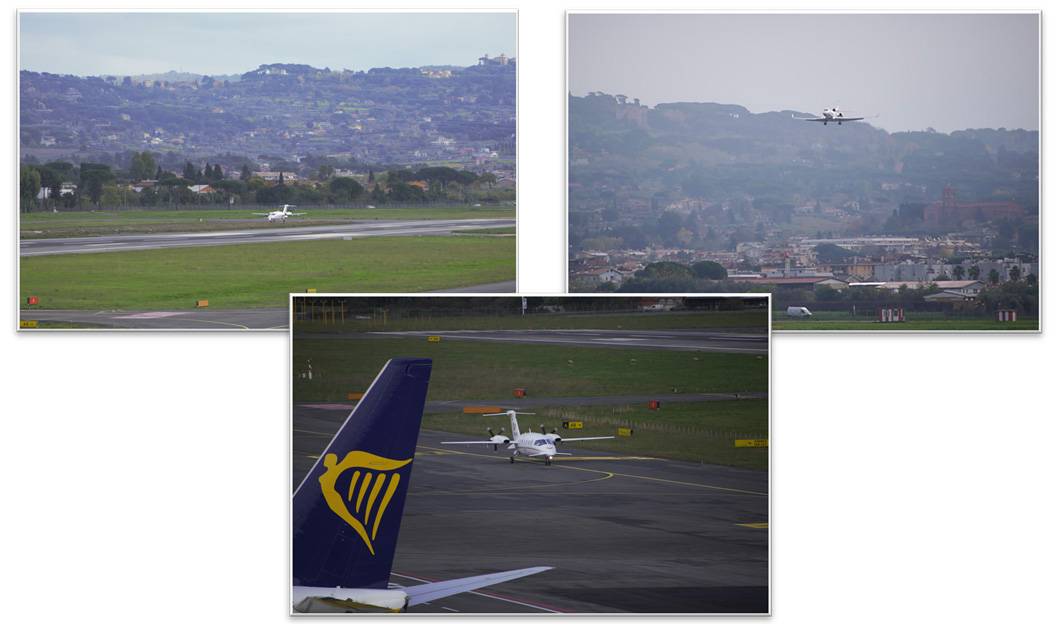 Pilots taking part in the trials reported no difficulties managing energy during the descent and approach, nor in applying current standard operational procedures. Furthermore, the precision approach path indicators (PAPI) set at 3.5° did not generate confusion for approaches at 3.9° and 4.4° for the aircraft flying the procedures.
A second series of trials of the ISGS solution will take place in Ciampino in March 2022 where further approaches will be performed by SESAR 3 JU member, Honeywell, to explore additional aspects related to the different conditions in carrying out ISGS.