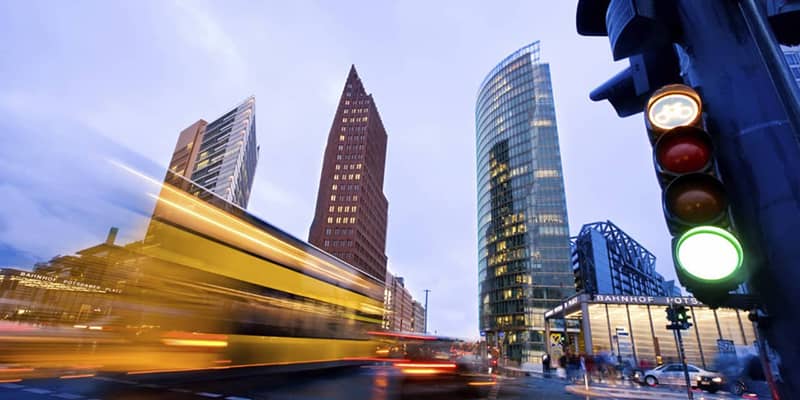 The EU is contributing over €72 million to 12 projects that will contribute towards the goal of making the transport sector more environmentally performant by facilitating the use of alternative fuels as well as improving safety and sustainability of European rail transport.
The projects have been selected under the Connecting Europe Facility (CEF) Transport Blending Facility rolling call, an instrument specifically designed to mix private financing with EU support.
Eight of the projects will deploy key alternative fuel infrastructure (electricity, hydrogen or liquefied natural gas for road vehicles), feeding directly into the European Commission's priority to deliver a greener EU. They will allow the deployment, among others, of:
276 fast e-charging stations in Italy
183 fast and ultrafast e-charging stations in Portugal and Spain
The fitting of refueling (electric + bioCNG) infrastructure to 6 bus depots in Paris (France)
2 fixed and 1 mobile hydrogen refueling stations in Poland
8 hydrogen refueling stations and 1 hydrogen production electrolyser as well as 58 fuel cell hydrogen buses in France
1 Liquefied Natural Gas (LNG) bunkering vessel in Italy to supply LNG to maritime vessels
The remaining four projects focus on the second priority of the call and will improve interoperability of rail transport through the support for the installation of the European Rail Traffic Management System (ERTMS). ERTMS is a harmonised train command and control system which, once fully implemented across the EU, will allow for seamless cross-border rail traffic whilst ensuring safety and increasing efficiency. The retained CEF support allows for deployment of the system on 259 vehicles (335 on-board units), including:
37 passenger vehicles (37 on-board units) retrofitted in Czechia
108 freight vehicles (108 on-board units) upgraded, retrofitted or fitted in France
76 passenger vehicles (152 on-board units) fitted in Italy, and
38 freight vehicles (38 on-board units) retrofitted in Slovenia.
The projects were selected for funding via a competitive call for proposals launched on 15 November 2019 in all EU Member States, with multiple cut-off dates. The EU's financial contribution comes in the form of grants to be combined with financing from the Implementing Partners (via a loan, debt, equity or any other repayable form of support). These are the results of the fourth cut-off of the call. The three previous cut-offs allocated a total of close to €193 million to 25 projects.
Under the CEF Transport programme, €23.4 billion has been made available for grants from the EU's 2014-2020 budget to co-fund TEN-T projects in the EU Member States. Since 2014, six waves of calls for project proposals have been launched supporting 942 projects for a total amount of €23 billion in the transport sector.