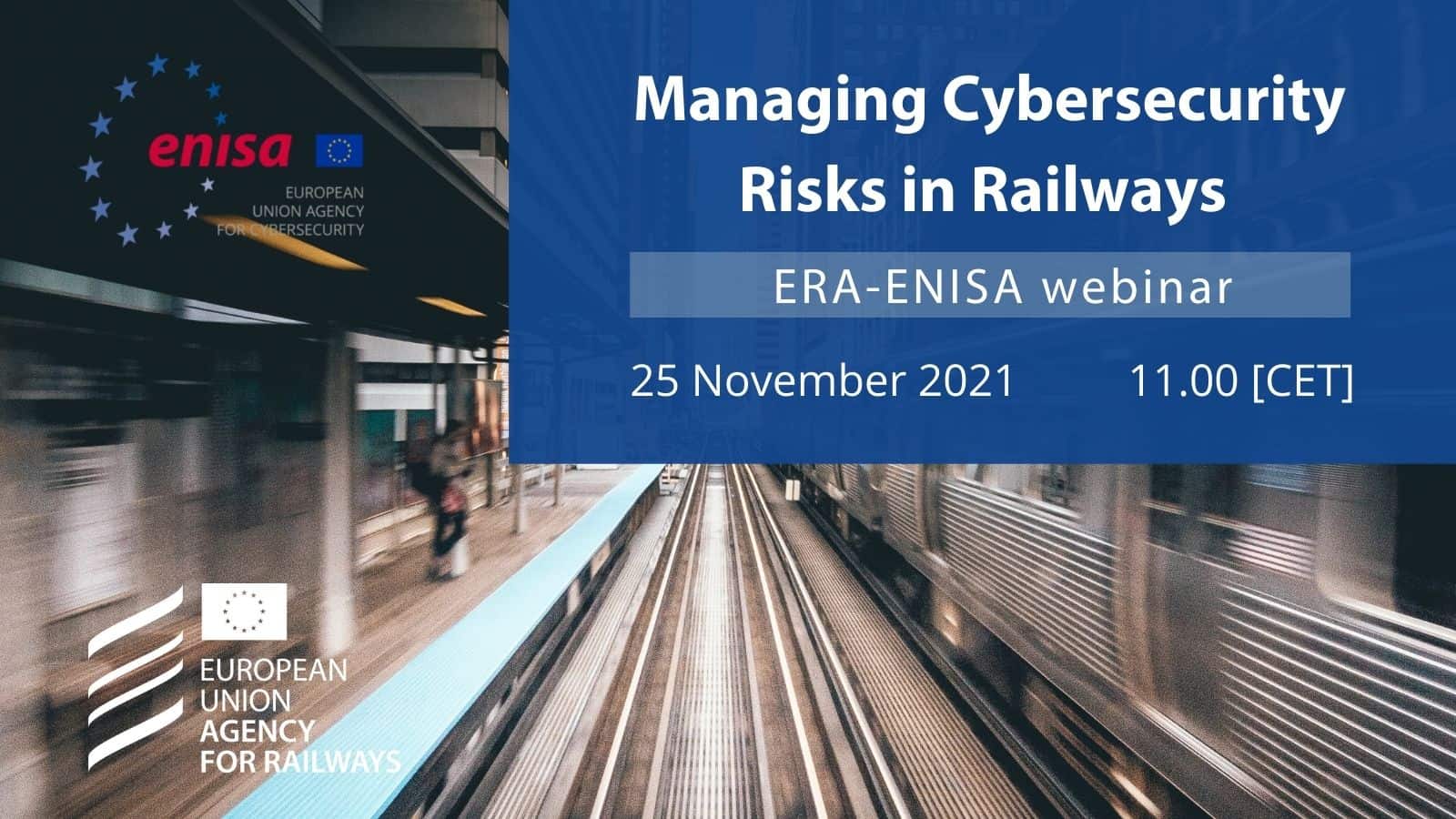 The importance of proactive cybersecurity risk management has been demonstrated in several domains, and it is crucial for the railways not to make exception.
As such, good practices for the various data assets of railway sector should be considered. And this is precisely what ENISA, the European Union Agency for Cybersecurity, has gathered in a comprehensive guide about existing approaches for railway IT and OT systems. ERA is, in turn, very interested in promoting best practices in railway cybersecurity.
Following the webinar and the online conference on Cybersecurity in Railways last year, ERA and ENISA join forces again for a new webinar to provide the railway cybersecurity community with status update on their activities. Join us to keep the momentum going on railway cybersecurity and to shape an adequate regulation for protecting railway assets of tomorrow.
How to participate
You will be able to participate by selecting the link 'Join the webinar' below (no registration needed). The link will be active a few minutes before the start of the webinar broadcast. If you encounter difficulties to access the webinar, copy the link (URL) in another browser e.g. Chrome. You may ask questions using the Q&A function. The webinar will be recorded and made available on our YouTube Channel after the broadcasting.